Tree Stump Removal and Grinding Expert in Georgia
¿Have you recently cleared trees, leaving unsightly stumps? Star Tree Services can provide fast and effective stump removal and mulching services.
Tree removal is a common occurrence necessary for homeowners to keep their yards in good repair. Unfortunately, once a tree is felled or removed, a stump is often left behind on the ground. This can cause a landscaping headache as well as safety issues for people on your property. Fortunately, Star Tree Service can quickly and professionally remove any stumps you have.
Don't let a dead tree stump get in the way of having a beautiful yard. Call Star Tree Service today to schedule expert stump services from our trained technicians.
¿How a stump can affect your home and property?
Many homeowners are tempted to simply leave a tree stump where it is to be removed after tree removal; this can be detrimental to your garden. This is why you'll want to schedule stump removal and grinding services as soon as possible:
· Invasive growth
· When a stump is left behind, different species of plants can sprout on and around the remains of the tree. This includes mushrooms and other fungi, which can be harmful to other vegetation in your garden.
· Increase in pests
· Security risk
· Tree growth
· Property aesthetics
When you hire Star Tree Service to remove stumps, we'll use expert techniques and machinery to make sure the job is done right. Most stump removal jobs require grinding up a stump and its roots with a grinding wheel. After a stump is ground, the remaining chips and chips can be reused by the owner or transported.
Smaller stumps can sometimes be removed using shovels and chainsaws, without going through the chipping process entirely. It's always a good idea to work with our knowledgeable staff to determine which method is best for your home or property.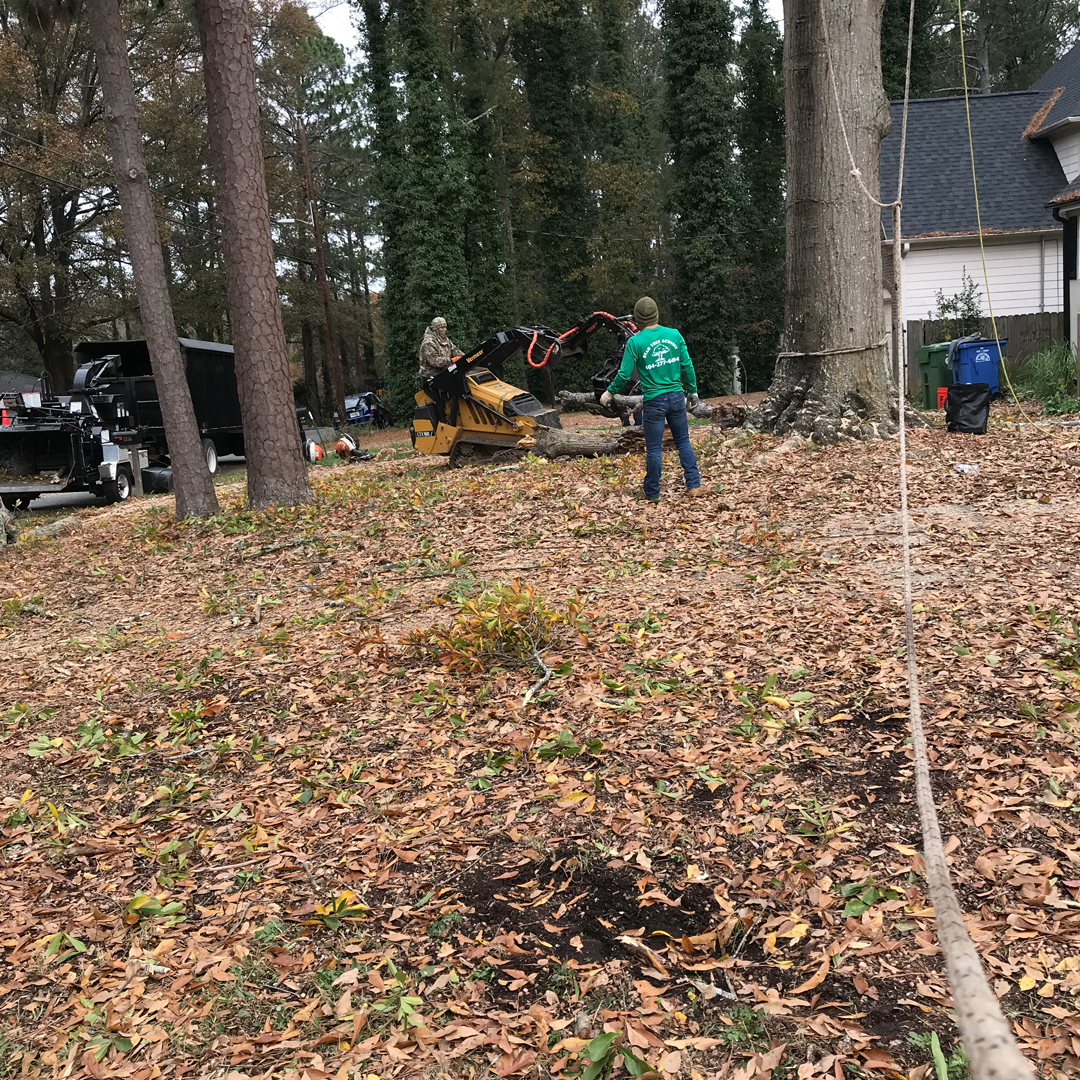 We are the right choice in tree removal
When you have stumps that need to be removed from your property, it's best to have them removed by a professional, as the job can be time consuming, frustrating and expensive if you do it yourself. Our expert tree technicians bring 28 years of experience and can ensure the job is done quickly, efficiently, and at the lowest cost in the Georgia area.
When you need to remove stumps, call Star Tree Service to schedule your appointment: (404) 277-6454. You can count on us for a job well done.
Send us a message today, we offer Free Estimates!