¡From fallen branches to cracked trees threatening your property, Star Tree Service is here to help!
Trees around your property are crucial to providing shade, aesthetic beauty, and general comfort around your property. However, like anything, they require ongoing care to remain the beautiful addition you've always wanted. Whether it is a storm that is downing branches or an old tree that has become a problem, there may come a time when you need an emergency tree service in Georgia. At Star Tree Service, we are your trusted arborists. From removing branches that block your home to cleaning up after a severe storm, you can count on our employees to provide fast and friendly tree service.
Do you want to know more about our work? Be sure to visit our reviews page to hear from your neighbors!
¿What is considered an emergency tree service?
· Fallen branches
· Whether a branch has fallen onto power lines, is blocking access to your home, has damaged your roof, or is about to fall, getting immediate attention is essential. Falling branches can not only damage your home, but if it affects power lines and other utilities, it could pose a much bigger problem in the long run.
· Splitting trees
· Storm damage
· Insurance problems
· Dying trees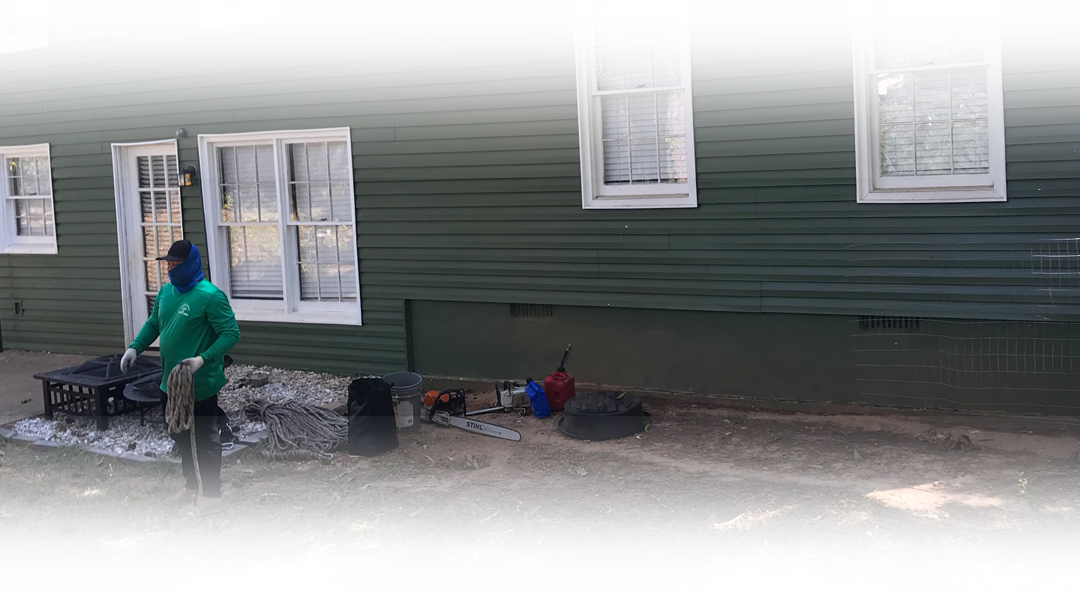 Problem prevention is everything in maintenance
As a property owner, your goal should always be to address concerns before they become emergencies. This is especially true for larger trees that can easily damage your home or power lines, affecting your daily routine immediately. So how do you prevent these problems? Just keep up with your tree maintenance needs.
At Star Tree Service, we can address your issues early on with our tree service solutions, including tree pruning and canopy reduction. This not only helps your trees look healthier and last longer, but it also takes care of potentially dangerous branches before they fall on your home.
The best time to schedule these services is immediately, especially if your trees are too big or you haven't pruned them in years. Additionally, scheduling service before storm season is also a good idea, as natural disasters and inclement weather are one of the main reasons trees become dangerous.
Work with our professional contractors and arborists
For over 28 years, Star Tree Service has been helping people just like you with your tree service needs. Whether you need help cleaning up after a storm or want to care for an old tree before it becomes a problem, you can count on our staff for friendly, affordable and reliable tree service.
Need help removing some dangerous tree limbs? Call Star Tree Service at (404) 277-6454. With over 28 years of local experience, chances are we've made your neighbor's tree and can help you with yours today!
Send us a message today, we offer Free Estimates!